Individuals with curls know that not all loopy strands are created equal.
Think of Lucile Ball and Lorde— both celebs undoubtedly have curly hair, but their tresses couldn't be more different. Identifying your curl pattern is an essential step in caring for your hair properly.
Use the following guide to learn about the specific curl types and their subcategories.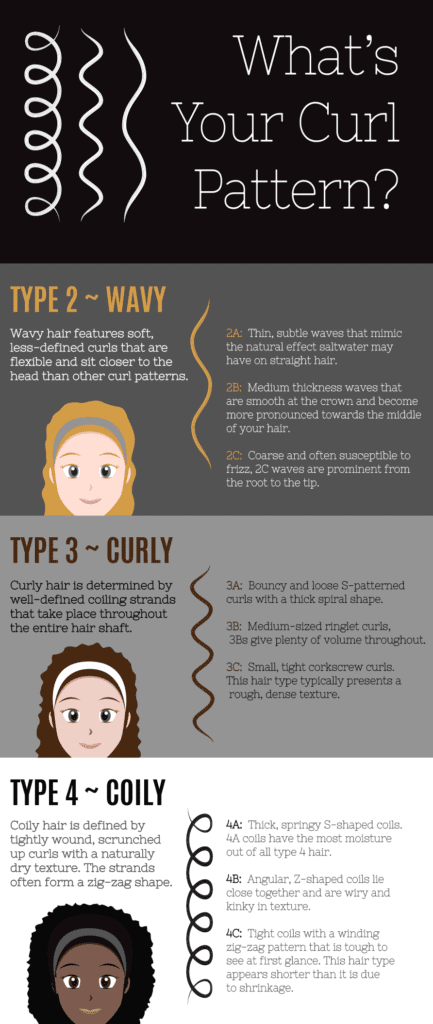 Caring for Curly Hair
Choosing the right products will go a long way in keeping your curls defined and replenishing moisture to your strands. Whether your tresses resemble beachy waves or are closer to corkscrew coils, you'll want to ensure your styling products are made with your texture in mind.
At The Salon of Classic AutoSmith, we always recommend using products created for your hair type. ColorProof's TruCurl line is one of our favorite hair care collections made for wavy, curly and coily color-treated hair.
Want to make your curls really stand out? Try adding some color! This month, you'll receive a free paraffin hand wax with any color service at our Marietta salon! Schedule your free hair consult with us to get started.